Safeguard Your Business from Vendor Fraud
Vendor fraud can come at you in unexpected ways. Third parties can manipulate your accounts payable and payment systems through cyber-attacks, coordination with internal parties or even through bribery.
Logic Pursuits' use of Deep Data Analytics and AI blocks and tackles vendor fraud by identifying key indicators and implementing go-forward strategies to prevent future fraud.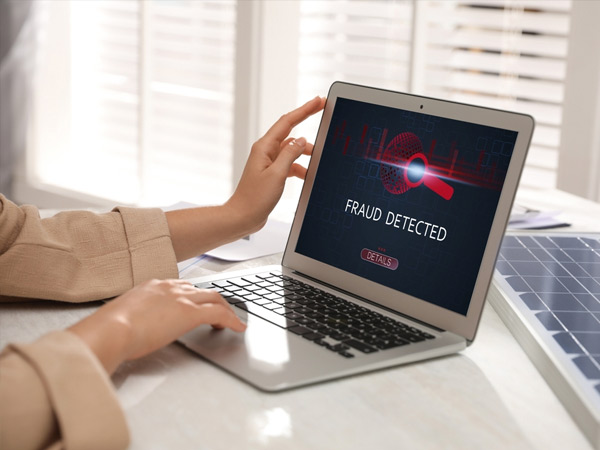 In 2021, 71% of organizations1 were targets of vendor payment scams, mostly through the accounts payable process, and the Association of Certified Fraud Examiners estimates that businesses lose up to 5% of their annual revenue due to employee fraud and abuse2.
It takes, on average, two and a half months to contain an insider incident so, the longer the fraud goes on, the costlier it becomes. Sometimes, this cost can reach well into the $ millions.
Unfortunately, organizations are most commonly victims of fraud perpetrated on them by their own employees. Common types of fraud are:
Billing Schemes
An employee uses false documentation to generate a payment for their own benefit. There are two types: Phantom vendors- A fictitious vendor is created which then bills the company for non-existent or fraudulent goods and services. Payments are made to the employeeDuplicate Invoice Payments- The employee causes double payment of a legitimate invoice, diverting payment to a bank account under their own control
Vendor Collusion
A vendor and employee collude to submit invoices for non-existent or fraudulent goods and services. The employee approves payment to the vendor and then receives a reward from them in the form of a kick-back. Another scenario involves inflated invoice rates for legitimate purchases which are then shared with the approving employee.

Bribery or Extortion
A vendor provides personal payments to an employee, so that they can receive favored treatment or gain through sales or contracts.

Check Tampering Schemes
The employee physically manipulates checks through forgery, altering payee information, or issuing inappropriate manual checks, so that they can be deposited into their own bank account.
What Supplier Fraud Analyzer Does
Create an environment of trust and security in your AP department
Our solution leverages a series of pre-built analytics to identify questionable transactions and supplier behaviors from suppliers, employees, and procurement data.
We provide both individual and composite risk scores to tackle fraud head-on, including the most comprehensive collection of tests and algorithms.
Our fraud analyzer scores suppliers and employees based on risk factors and generates the comprehensive data needed to conduct a thorough investigation and potential recoveries.
The solution features include:
Continuous, proactive fraud monitoring across multiple systems & data formats
Clear, actionable analysis prioritized by risk scores & configurable dashboards
Identification of overlapping employee-vendor relationships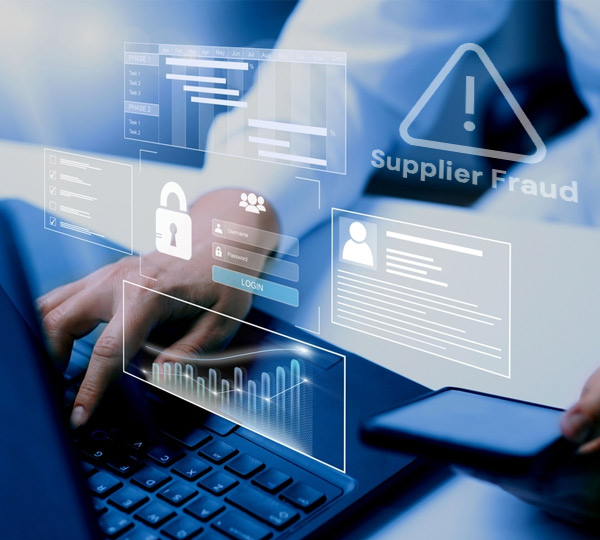 First, we'll mine your entire dataset to identify trends, establish a baseline, and identify anomalies. This process alone can begin to identify potential fraud.
Once we've established benchmarks for your vendor payments (average payment amounts and timeframes,) they will act as guidelines for automatically identifying anomalous payments for further investigation.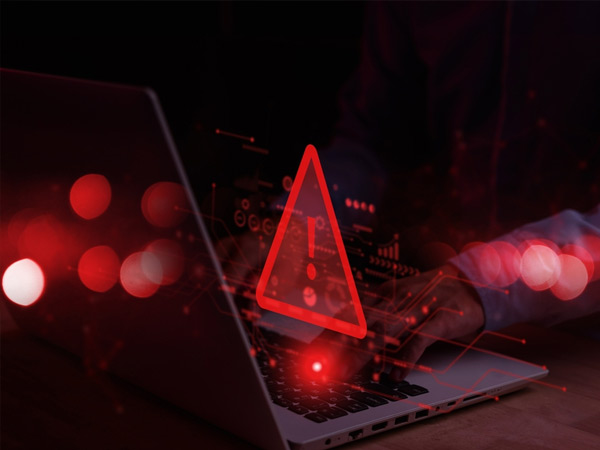 Anomalous payment patterns include:
Vendors with multiple payments in a short period
Payments to the same vendor with similar invoice number, amount, or date
Payments with same amount, same bank account but different Vendor IDs
Instances with payments as per the payment terms but discount not availed
Payments to vendors with significant higher amounts than previous payments
Payments which do not reconcile to the invoice amounts and exceed a threshold
Data analytics will also identify phantom vendor schemes by looking for data matches between separate systems such as vendor and HR systems. Matches of employee data with vendor data such as addresses, bank account numbers, phone numbers, or tax ID numbers can pinpoint fraud.
For large enterprises processing hundreds of payments each week, the manual checks, and balances and periodic spot-check audits are not enough to prevent vendor fraud. By analyzing your full dataset and keying into the known patterns of vendor fraud behavior, we can quickly spot irregularities of concern.
What Our Clients Say About Us